Trends in clothing, makeup, and music change every year. This process can be influenced by both cultural changes and scientific discoveries.
The heroines of today's article became icons of their eras — they were looked up to, imitated, and admired. But there were those who doubted their success. However, time has proven that they rightfully occupied a special place in popular culture — and they will remain a source of inspiration in the future.
The late 19th century
Zahra Khanom Tadj es-Saltaneh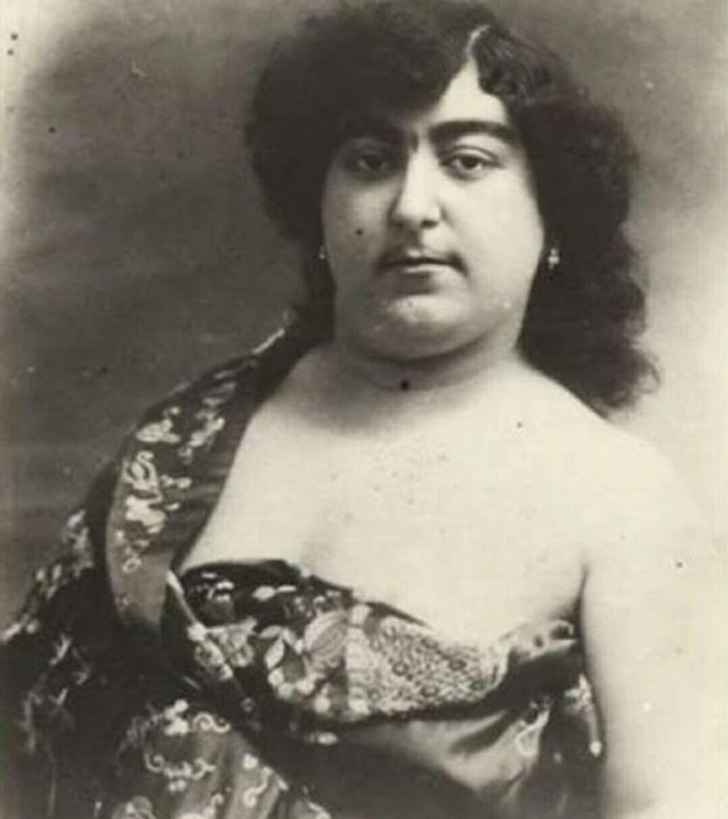 © NegarOriginal / Wikimedia Commons,, © CC0 1.0
Zahra Khanom Tadj es-Saltaneh, an Iranian princess from the Qajar dynasty, was once considered to be a beauty icon. Her striking features and poise made her a sought-after subject of photographs and paintings in the late 19th century. Her beauty was celebrated not only in Iran but also in Europe, where she became known as the "Persian Venus."
The 1900s
Ethel Barrymore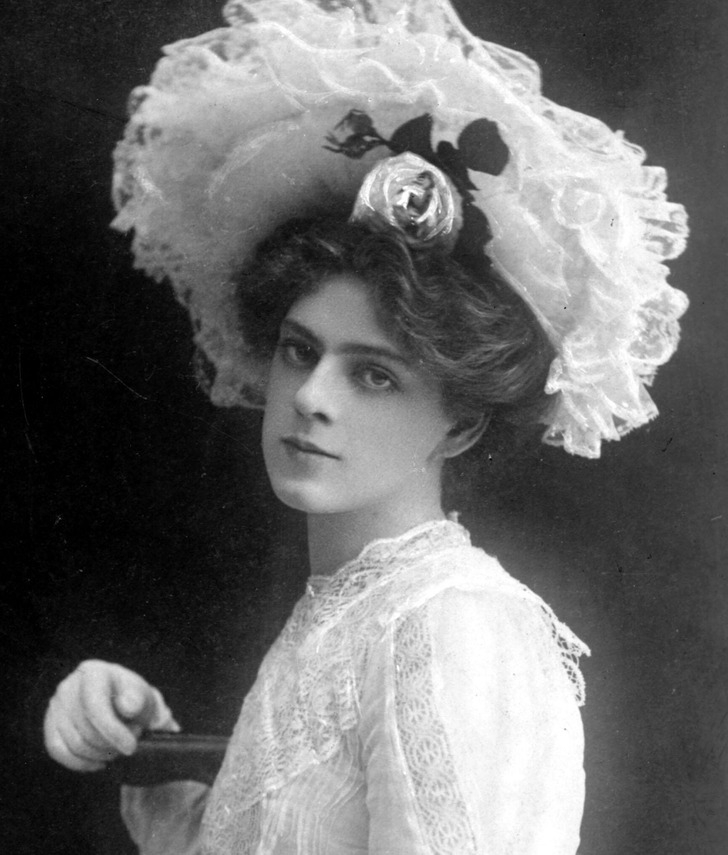 © RGR Collection / Alamy Stock Photo
Ethel Barrymore, an actress born in 1879, was a notable beauty in her time and the first woman to be called a "glamour girl." Barrymore was considered to be the most regal female presence on the American stage for the first half of the 20th century.
The 1910s
Camille Clifford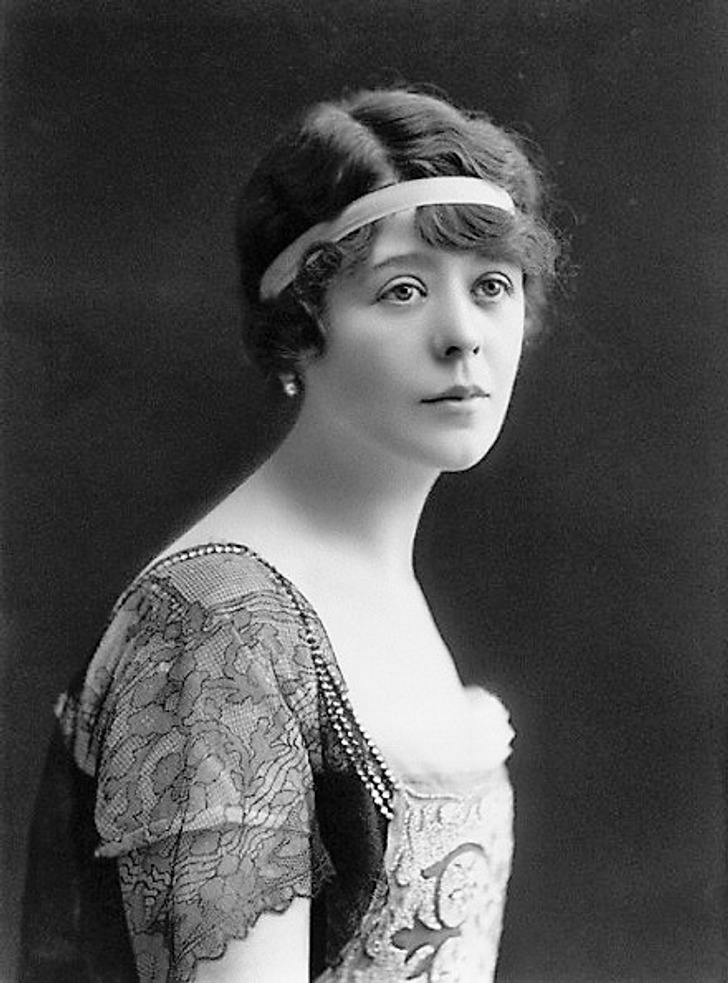 © Bassano Ltd / Wikimedia Commons
At the beginning of the last century, the hourglass figure was the ideal of female beauty. At that time, Gibson, an illustrator for popular magazines, was looking for the ideal woman whose looks he could use in his postcards. And he found actress Camille Clifford. Her figure, with her tiny 18-inch waist, became the standard of female beauty.Her images and photographs were widely used in fashion magazines, and women tried to imitate her by wearing uncomfortable corsets. The career of the actress was short-lived, but she is forever immortalized in Gibson postcards and this trend also changed women's anatomy.
The 1920s
Josephine Baker and Coco Chanel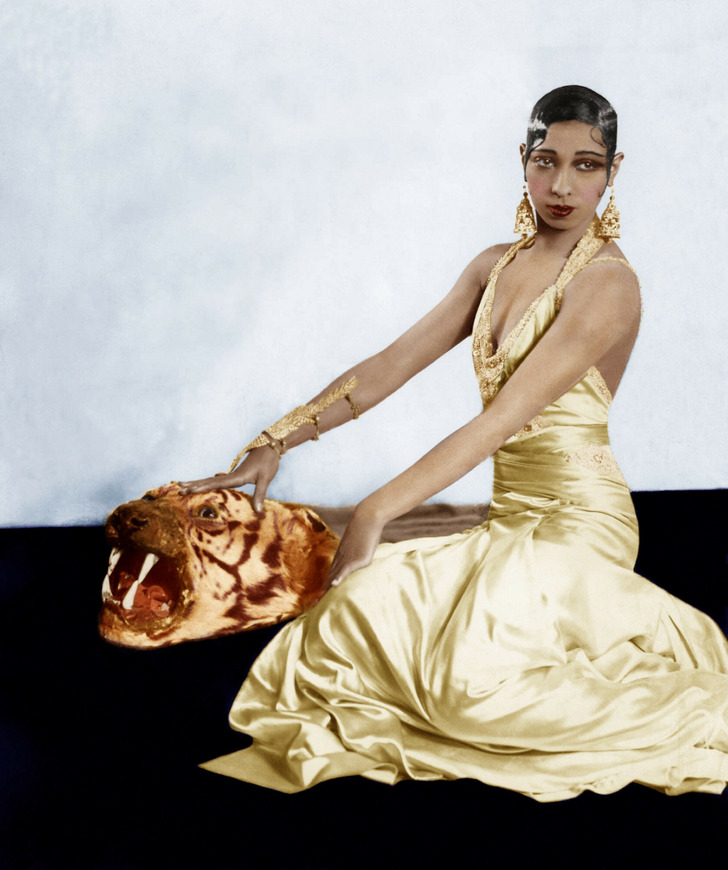 East News
In the 1920s, the fashion for curves gradually began to fade away. Women adopted a freer style: they began to wear short haircuts and bright makeup, and chose unusual outfits. The ideal of this time was the dancer, actress, and singer Josephine Baker, the illegitimate daughter of a musician and laundress. From the age of 13, she made a living by street dancing and gradually became very popular. Her exotic appearance and fluid movements captivated audiences, and she was dubbed the Black Venus.Baker's dancing had elements of hip hop, which much later developed into an independent style. Ernest Hemingway called her "the most sensational woman anyone ever saw." Picasso drew paintings of her. The actress was friends with Grace Kelly, who helped her with money. Josephine adopted 12 children of different races and continued to perform on stage until her death at 68 years old.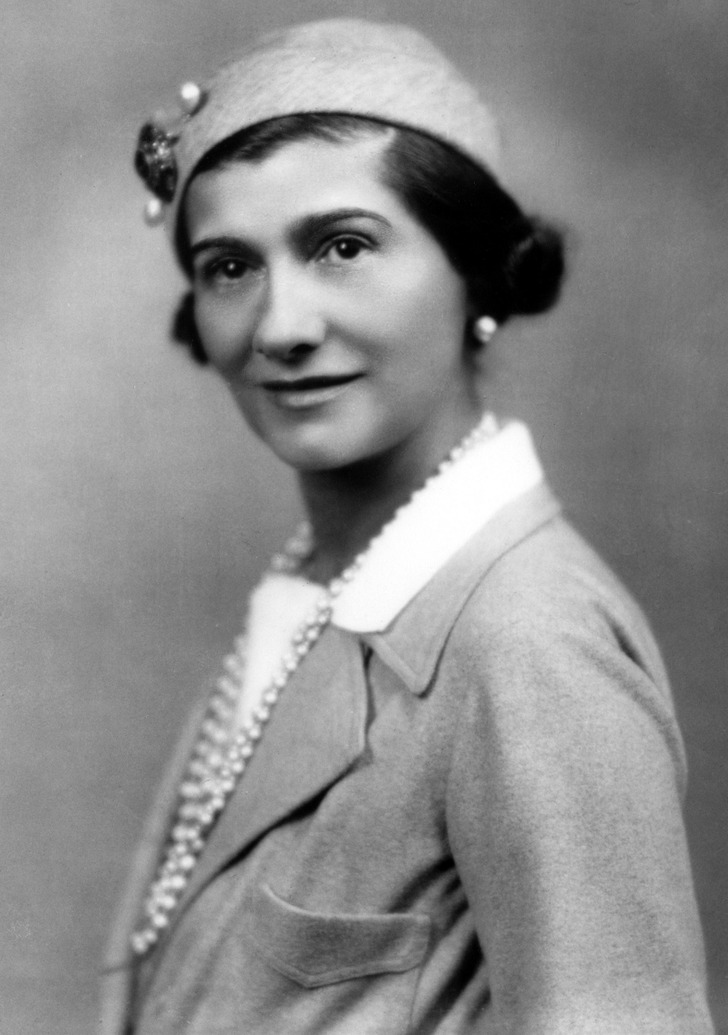 © GRANGER – Historical Picture Archive / Alamy Stock Photo
Coco Chanel was a highly influential designer in the 1920s and beyond, and her fashion innovations revolutionized the way women dressed. She was known for her simple, elegant designs emphasizing comfort and practicality.Chanel's designs were in stark contrast to the restrictive and elaborate clothing styles that were popular during the 19th century and early 20th century. She popularized looser-fitting clothes that allowed women to move more freely and comfortably. She also incorporated masculine elements into her designs, like tweed fabrics and sailor-inspired tops, which helped to create the androgynous look that was popular in the 1920s.One of her most significant contributions to fashion was the introduction of the "little black dress," which became a staple in women's wardrobes and is still popular today.
The 1930s
Greta Garbo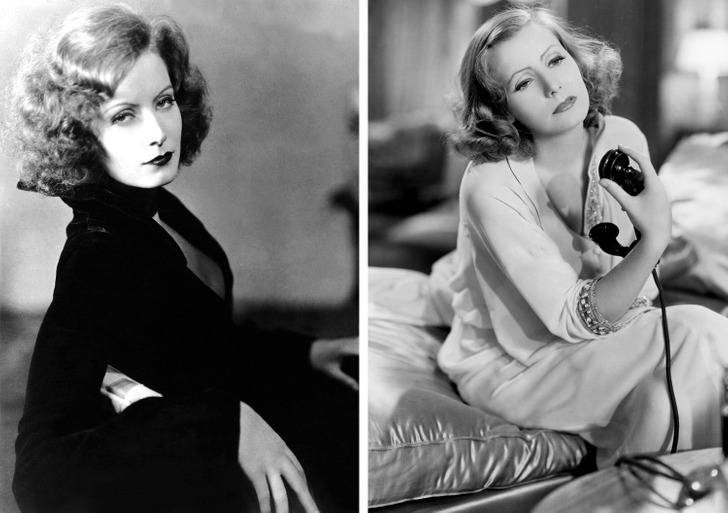 Mary Evans / AF Archive / East News, Courtesy Everett Collection / East News
After the wild freedom of the '20s, the following decade was marked by a softer feminine style. The ideal of beauty of that time was Greta Garbo, known for playing tragic characters, due to which she was believed to be a melancholic and even gloomy person. Her high arched eyebrows, pale flawless skin, and languid gaze still fascinate many people to this day. Critics and historians have said about her, "Of all the stars who have ever fired the imaginations of audiences, none has quite projected a magnetism and a mystique equal to Garbo."Naysayers didn't believe that a successful silent film actress could work in sound. But Garbo's first sound film brought her an Oscar nomination. After that, the actress became famous all over the world, which increased the attention she got from the media, making her feel uncomfortable. She never married, had no children, stopped acting in films at the age of 35, and confessed to her biographer: "I was tired of Hollywood. I really wanted to live another life."
The 1940s
Rita Hayworth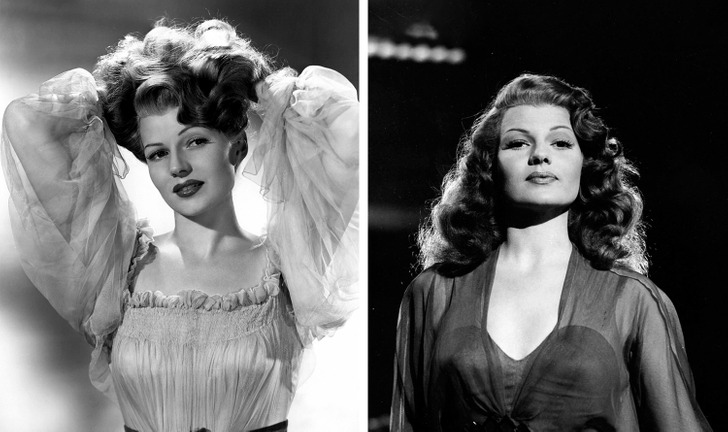 Courtesy Everett Collection / East News, Columbia Pictures Corporation / Collection Christophel / East News
In this decade, the silhouette of a woman wearing a suit, either with a skirt or with trousers, became popular. Moreover, the length of the skirt became shorter and ended just below the knee. In the late 1940s, Dior released the New Look collection with puffy skirts and tight jackets, and eyebrows became a little wider and more natural-looking. Rita Hayworth, the beauty icon of that time who was coined by the press as "The Love Goddess," had eyebrows that followed this trend.But at the dawn of her career, she was rarely given parts in movies because her last name was Cansino, and she had a Mediterranean appearance. So, the actress had to change her name to Hayworth, dye her hair red, and have electrolysis to raise her hairline. Hayworth confessed that she was the complete opposite of the bright and seductive heroines she played. It's hard to believe that the iconic hair flip scene shown in The Shawshank Redemption was performed by a shy and insecure girl.
The 1950s
Brigitte Bardot and Audrey Hepburn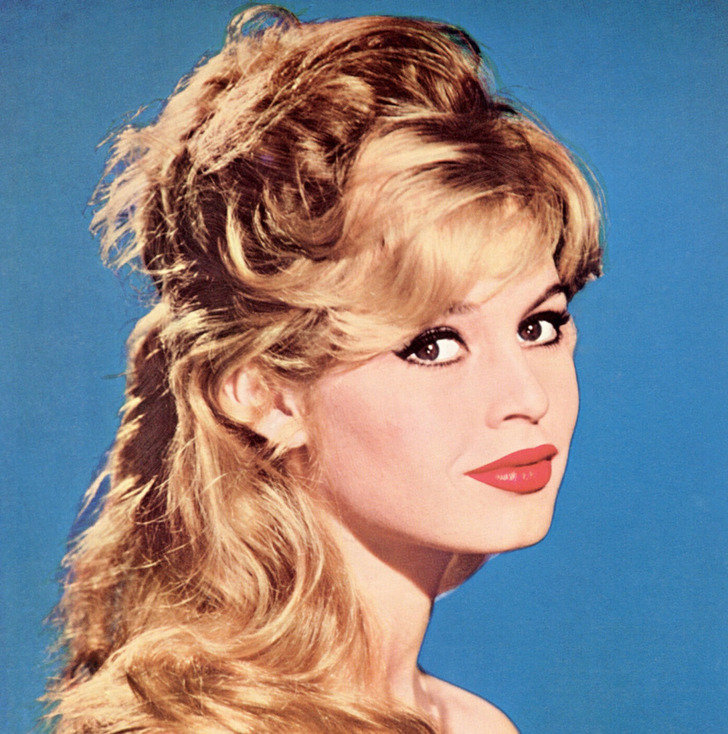 Everett Collection / East News
In the 1950s, a curvy hourglass figure became trendy again. The first breast augmentation surgeries began to gain popularity. Brigitte Bardot became the new beauty icon along with the sensual actress Marilyn Monroe. In 1956, the movie And God Created Woman was released, which made 22-year-old Bardot a symbol of emancipation, boldness, and freedom. It's interesting that, as a child, she had to follow strict behavioral standards.All this instilled a rebellious spirit in her, which she reflected in her bright roles. Her hairstyle in the comedy Babette Goes to War was wildly popular and was named after the main character. Eyeliner wings, ballet flats, and carefree summer dresses, all these elements of style are still relevant. Even now, the actress stands her ground and forbids anyone from making a biopic about her life, saying, "Wait until I'm dead before you make a movie about my life. Otherwise, sparks will fly."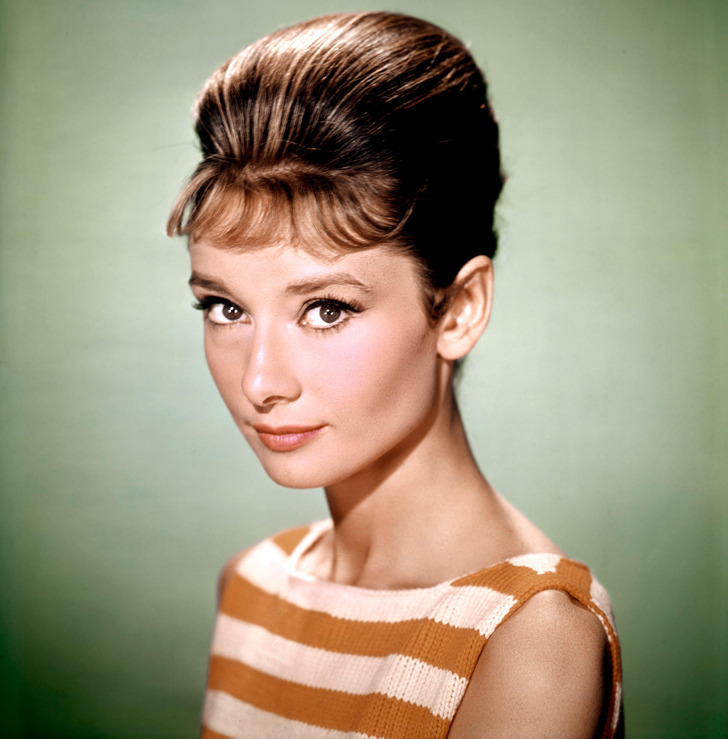 © ScreenProd / Photononstop / Alamy Stock Photo
According to a survey done on 2,000 adults, Audrey Hepburn was selected as the ultimate beauty icon, coming in first place, followed by Marilyn Monroe and Grace Kelly.
This doesn't come as a surprise, given that Hepburn was known for her exceptional bone structure, elegance, and graceful look.
The 1960s
Sophia Loren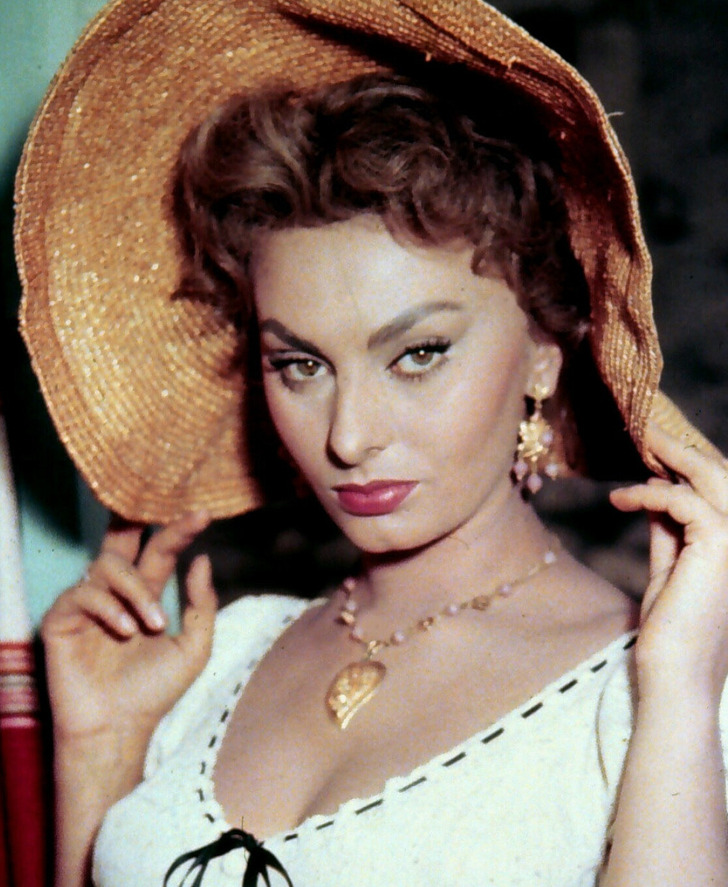 AF Archive/Mary Evans Picture Library/East News
In the 1960s, Twiggy's ultra-slimness came into fashion. However, it was also this decade when the inimitable and sensual Sophia Loren became an icon of female beauty. In the mid-60s, her most famous movies Marriage Italian Style and The Fall of the Roman Empire were released.It's hard to believe, but she was reproached for being an unorthodox beauty. She replied saying, "I've never been a beautiful doll. In fact, when I started, people didn't want to hire me because I wasn't photogenic. People thought my mouth was too big, they wanted me to make my nose shorter, for me to have straighter teeth." But Loren remained true to herself and earned the love of the public. Her motto is, "Beauty is not important. You have to be interesting, someone who is different from other people."
The 1970s
Diana Ross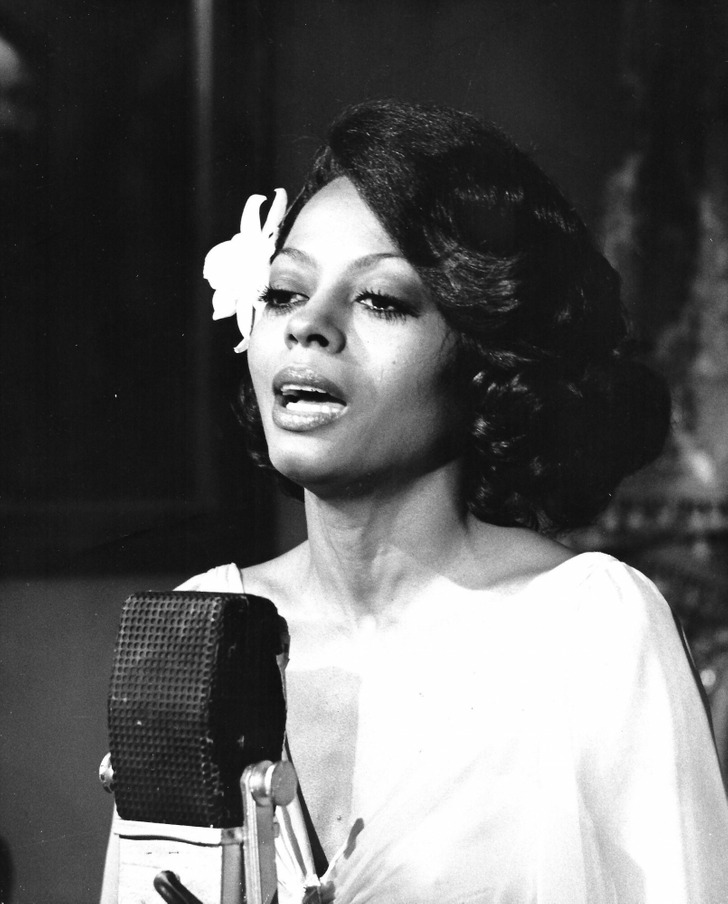 The Stephen Bourne Collection / Mary Evans / East News
The 1970s was the era of disco and decadence. Flared trousers, voluminous hair, thin eyebrows, glossy lips, and long eyelashes — everything was saturated with the spirit of independence and self-confidence. Singer and Academy Award-nominated actress Diana Ross was one of the brightest representatives of this decade, along with Cher, Debbie Harry, and Jane Birkin. Ross managed to combine the role of a mother of 5 and be among the most successful dance artists of all time.In the 1980s, she dated Gene Simmons, the bass guitarist for the band Kiss, who used to be Cher's boyfriend right before that. However, their relationship didn't last long. The singer's style had a huge impact on Michael Jackson, Madonna, and Beyoncé, and her songs were covered by Jennifer Lopez, Amy Winehouse, Janet Jackson, and Lady Gaga.
The 1980s
Madonna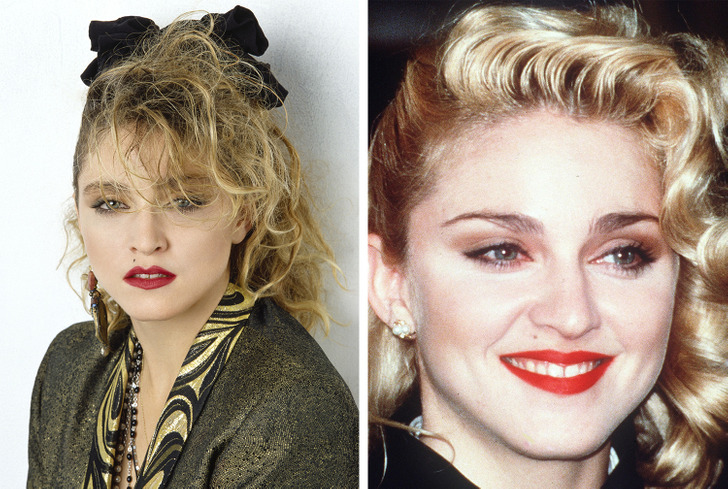 © Sunset Boulevard / Corbis Historical / Getty Images, Associated Press / East News
In the 1980s, athleticism became a new trend. The cult of a fit body was maintained on the runway, in movies, and on TV shows, and embodied by supermodels Linda Evangelista and Elle Macpherson, bodybuilder Arnold Schwarzenegger, and queen of aerobics Jane Fonda. Nevertheless, the minds and hearts of people were captured by another queen — the extraordinary and seductive Madonna Louise Ciccone. She showed us what careless beauty was and how a woman could look attractive without being too feminine.Her style consisted of tops, a skirt with capri leggings, fishnet stockings, jewelry, and bleached hair. A role model for many women, Madonna once confessed that she was very lonely when she was a teenager, didn't use makeup at all, and was an excellent student. Madonna is still a very influential musician. Britney Spears, Rihanna, and Katy Perry acknowledged Madonna's influence on their work.
The 1990s
Winona Ryder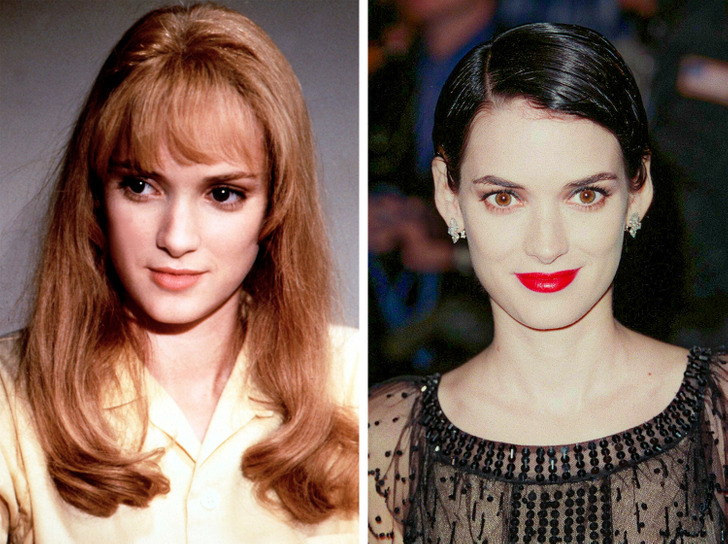 CAP / RFS / Capital Pictures / East News, Mary Evans / AF Archive / Graham Whitby Boot / East News
The 1990s became a transition period from athletic bodies to those with a thinner appearance. Androgynous, grunge style, and a pale complexion rapidly gained popularity. Winona Ryder's look became a real embodiment of the outgoing century. She was equally convincing in the role of a timid blonde in the film Edward Scissorhands, the vampire's bride in Bram Stoker's Dracula, and an android in the sci-fi movie Alien Resurrection. Winona could show up in public wearing a jet-black bob or a pixie cut.Her half-rocker, half-androgynous look became iconic and continues to inspire us to this day. It's interesting that Winona was teased for her looks by her classmates when she was a child. Her popularity gradually faded toward the end of the decade. The 1999 movie Girl, Interrupted didn't even return her to her former glory but instead became a breakthrough role for a future icon — Angelina Jolie, who played a supporting role.
The 2000s
Angelina Jolie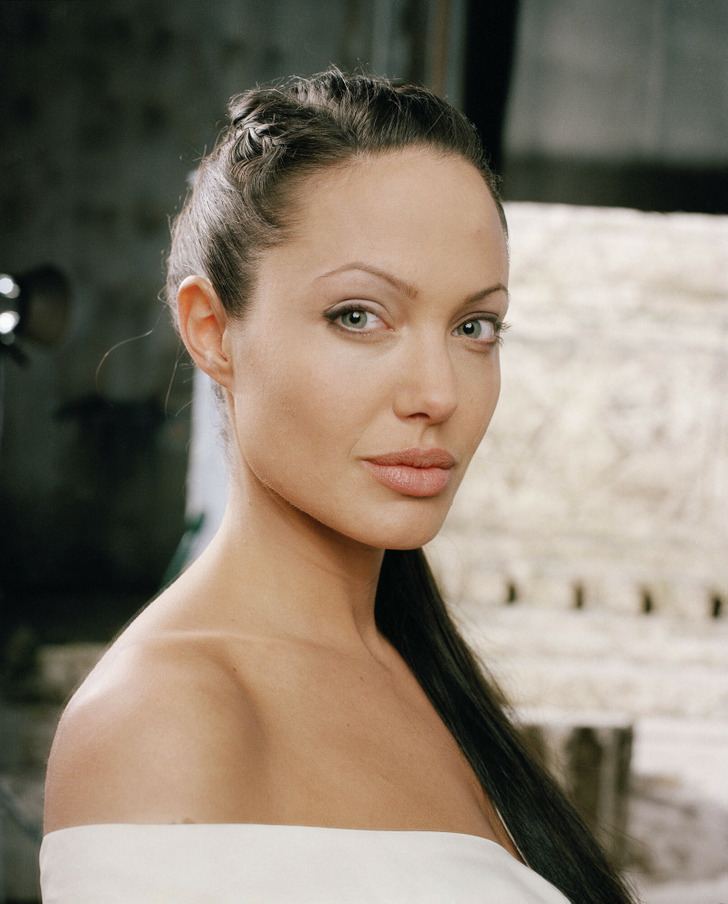 PARAMOUNT PICTURES / Album/EAST NEWS
With the beginning of the new century, the popularity of a skinny figure was gradually forgotten. Athletic looks triumphantly returned to fashion. Everyone started to demonstrate their 6-pack and chiseled washboard abs, wearing low-waisted jeans: including Britney Spears, Christina Aguilera, Jennifer Lopez, and many others. But the status of beauty icon was won by the tomb raider herself, Angelina Jolie. For this role, she trained in martial arts and boxing for 8 months.The movie Mr. & Mrs. Smith became the final step in reinforcing the image of a woman who can stand up for herself. Angelina repeatedly won the status of the most beautiful actress in the world, leaving other celebrities far behind.
The 2010s — present
Kim Kardashian, Rihanna, Anne Hathaway, and Megan Fox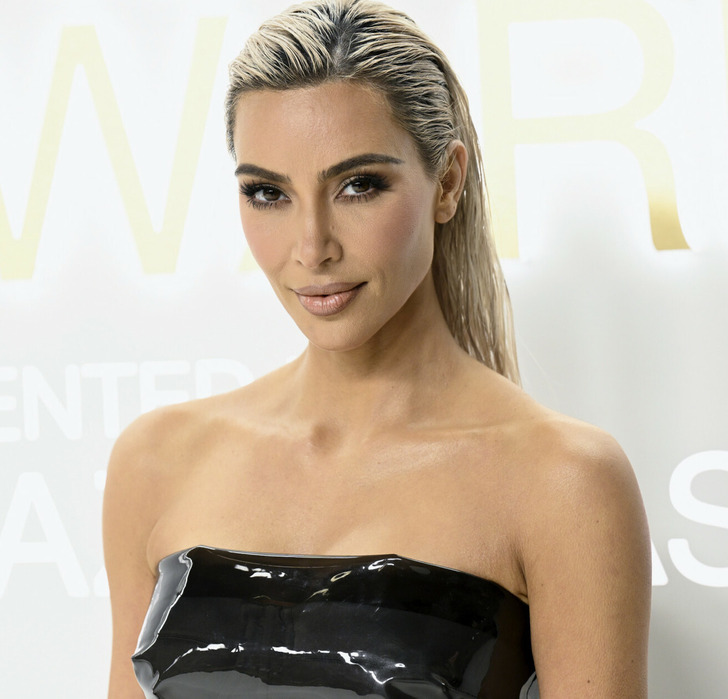 Evan Agostini/Invision/East News
In the 2010s, we could see a new renaissance of the 1910s: the hourglass figure and curves became popular again. Photo filters and plastic surgery became common things. Kim Kardashian is the face of a new era: tight dresses and bodysuits, duck face selfies, and contouring.The reality show star brought wide hips back into fashion and proved, with her own example, that one should be proud of their own curves. She has been receiving awards as a style icon and shocking the public with her unusual outfits, which, although not very suitable for everyday wear, surely attract attention.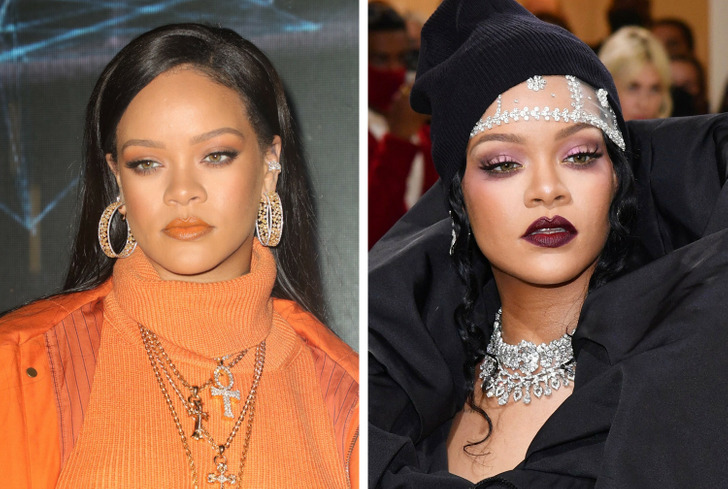 White Label / East News, Angela Weiss / AFP / East News
The current decade is marked by the trends of natural looks and freedom of choice. There are no more clear requirements for how a body should be to look attractive, or what makeup to wear to look fashionable and beautiful. This is a unique time when all sizes and shapes are in fashion.
Rihanna is the perfect embodiment of this trend. Not only does she sport a cool and laid-back street style combined with bold red carpet looks. All her looks are dominated by body positivity.Each of her appearances in public attracts a lot of attention and is analyzed by fashion critics. Rihanna confessed that she would like to become the "black Madonna" because she managed to create her own style. Among other things, Rihanna launched her fashion brand of clothing and underwear, as well as a cosmetic line.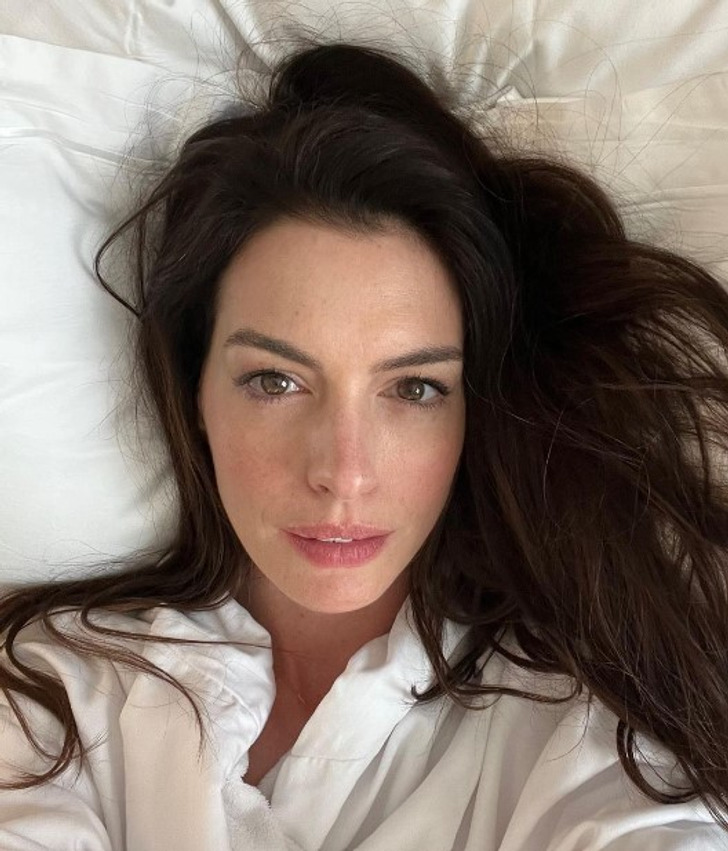 © annehathaway / Instagram
Anne Hathaway, an American actress, is considered to be a beauty icon. Her classic features and elegant style made her a popular choice for fashion and beauty campaigns, and she has graced the covers of numerous magazines. Her natural beauty and charming personality have also made her a favorite of fans and critics alike.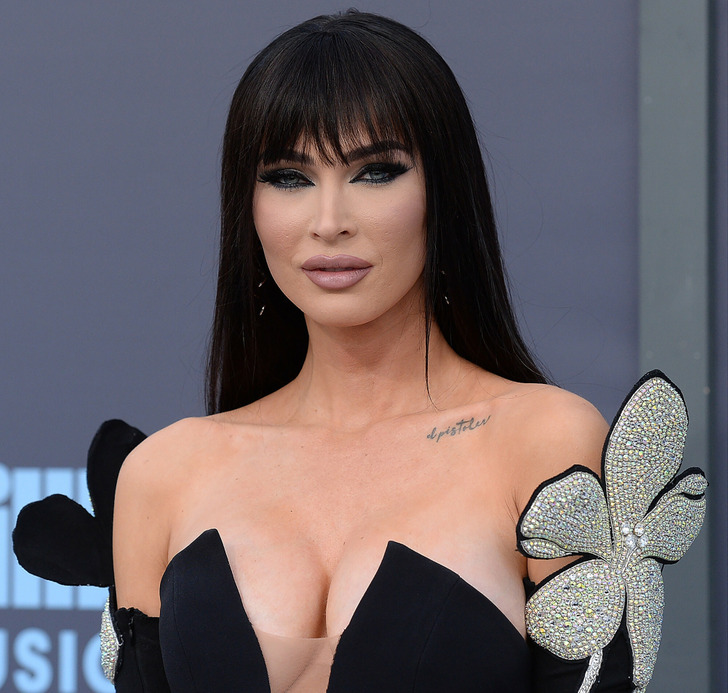 gilbertflores@broadimage/Broad Image/East News
Aside from being famous for her exquisite beauty and appeal, Megan Fox has recently become one of the trend setters in Hollywood as well. Her fashion choices and style transformation are often followed closely and commented on in the media, and she is considered to be highly influential in the way women are dressing nowadays.
Angelina Jolie's tribute to her late mother on Instagram, a rare move for the actress, is the focus of another piece. Her heartfelt message resonates with many who have experienced loss, underlining her relatability despite her fame.
After keeping fans in suspense for nearly a year, Rihanna has finally revealed the name of her baby son as 'RZA Athelston,' a tribute to the Wu-Tang Clan's esteemed leader, RZA. Born to Rihanna and her partner A$AP Rocky, the child's name also shares a middle name with his father. The couple had previously dropped subtle hints about the name, fueling fan speculations. The name reveal comes amid Rihanna's second pregnancy, which she announced during a Super Bowl halftime show.