Taylor Swift's best friend Abigail Anderson was enchanted when the pop star changed a lyric in her song "Karma" to shout out Travis Kelce during her second show in Buenos Aires Nov. 11.
We've intercepted Abigail Anderson's latest reaction.
Taylor Swift's best friend is filling in the blank space on how she feels about the pop star's romance with Travis Kelce.
After E! News shared a social media story about Taylor changing a lyric in her song "Karma" to give the Kansas City Chiefs player a shoutout during her second Eras tour show in Buenos Aires, Abigail gave the picture a double-tap.
In one swift move, Abigail—who grew up with Taylor in Nashville and earned a shoutout on the song "Fifteen"—proved she indeed "liked" the sweet moment.
On Nov. 11, instead of singing, "Karma is that guy on the screen coming straight home to me," Taylor replaced the word "screen"—which fans thought referenced Taylor's ex-boyfriend, actor Joe Alwyn—with "Chiefs."
As for how Travis felt about the switch-up? Well, the tight end's reaction is one that will never go out of style.
Travis smiled and put his hands on his face as Taylor's dad, Scott Swift, cheered along with the rest of the crowd as seen in an attendee's video. But the fans couldn't shake it off that easily, as the stadium erupted with applause before red fireworks went off.
The NFL star got in a shout-out of his own, giving an assist to his leading lady while she sang her 2019 song "The Archer." When Taylor belted out the lyric, "Who could ever leave me, darling? But who could stay?" Travis held up a sign that read, "We will stay."
After the show ended, the Grammy winner was nothing short of enchanted to see Travis as she ran into his arms before the couple shared a quick, passionate kiss.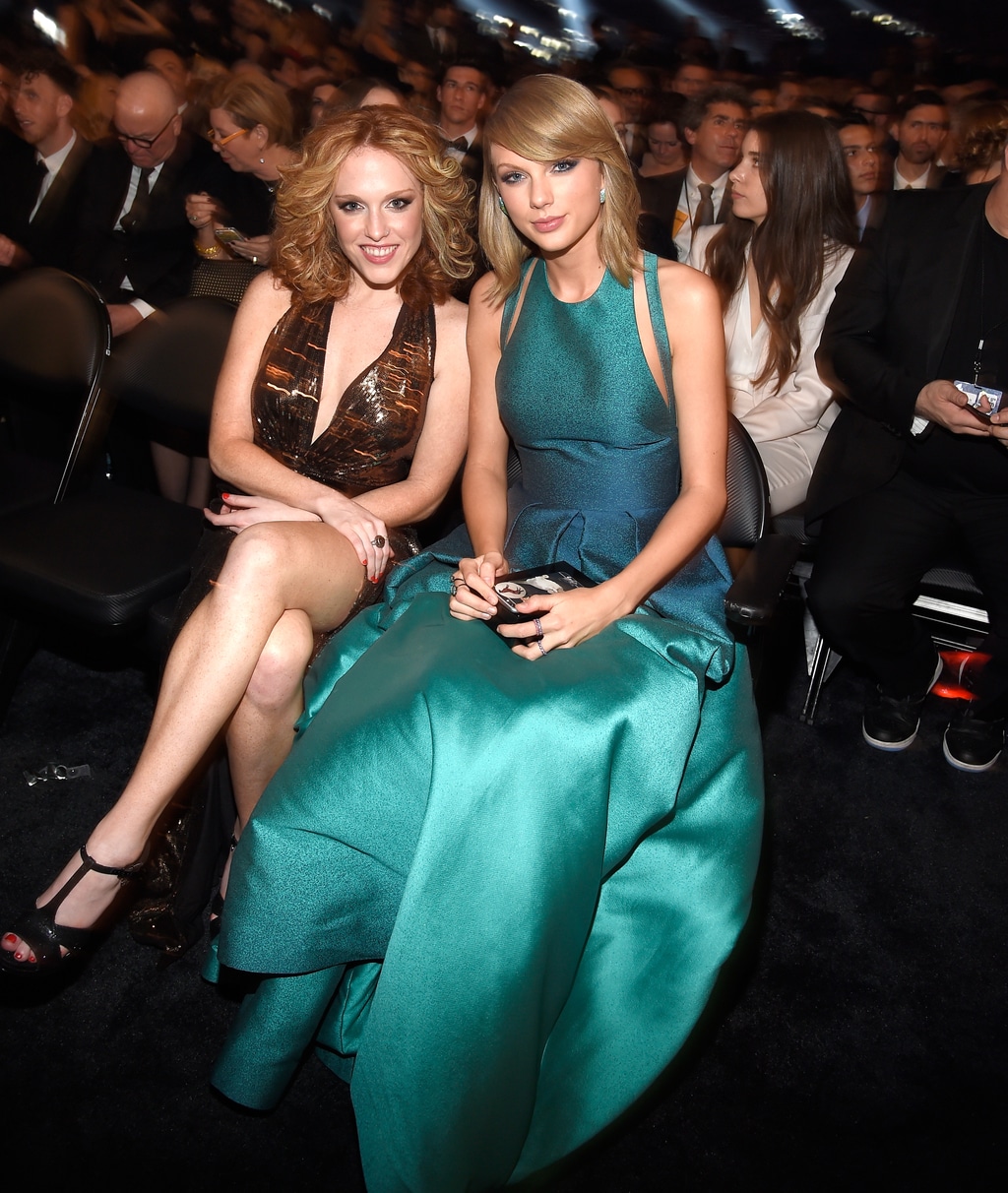 It was only fitting that Travis traveled south of the equator during his bye week, as Taylor has attended multiple games to watch the New Heights podcast host play, play, play on the field.
But Travis has made it clear that he is looking to keep the media on the sidelines during their romance.
"We're learning with the paparazzi just taking photos all over the place," he recounted during an October press conference. "At the same time, it comes with it. You've got a lot of people that care about Taylor, and for good reason."
Most importantly, Travis is focused on having some delicate details stay private.
"Just got to keep living and learning and enjoying the moments," he added. "At the end of the day, I've always been pretty good about compartmentalizing and being able to stay focused in this building. I'll just keep rolling with that."
For a look at why Travis could be "The 1" for Taylor, keep reading…
No. 1: He's a Swiftie
Long before Taylor Swift's attendance at Kansas City Chief's Sept. 25 game became one of the definitive pop culture moments of the year, Travis Kelce was an admirer of the Grammy winner.
The star tight end's interest in Taylor was first revealed by one of his teammates in a TikTok video posted by the Chiefs in August.
Before Travis could answer the prompt of who his celebrity crush was when he was growing up, wide receiver Marquez Valdes-Scantling spilled, "Taylor Swift!"
Travis smiled at the camera before holding his finger up to his moustache, saying, "Alright now!"
Plus, Travis was just one of many celebs to attend Taylor's record-breaking Eras Tour this summer. But more on that enchanting moment in a bit…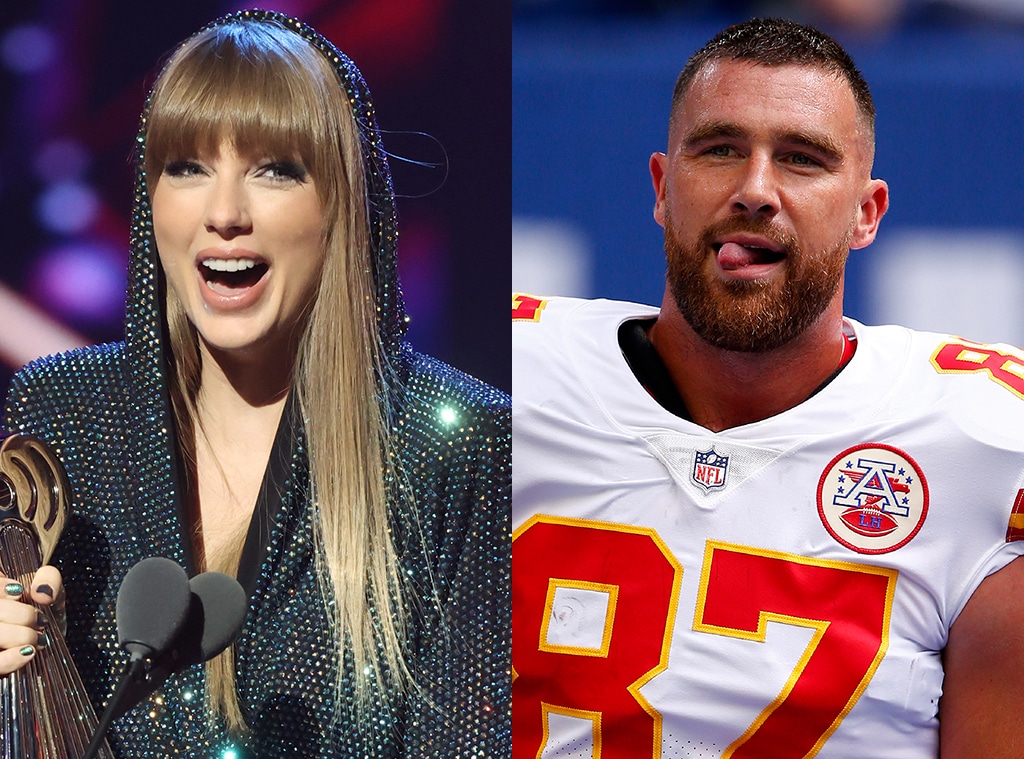 No. 2: He's Not Her Usual Type (on Paper)
While he does have that daydream look in his eyes (especially when he sees Taylor on the big-screen at one of his games), Travis stands out a bit when you look back at Taylor's dating history.
She is typically attracted to creative types, including actors (Joe Alwyn, Jake Gyllenhaal, Taylor Lautner and Tom Hiddleston) and musicians (Calvin Harris, John Mayer, Harry Styles, and, most recently, Matt Healey).
But perhaps that's why her romance with the lighthearted and cheeky athlete—who signed a four-year deal worth $57 million in 2020—feels like such a refreshing option for Taylor after her six-year uber-private relationship with Joe came to an end this past April.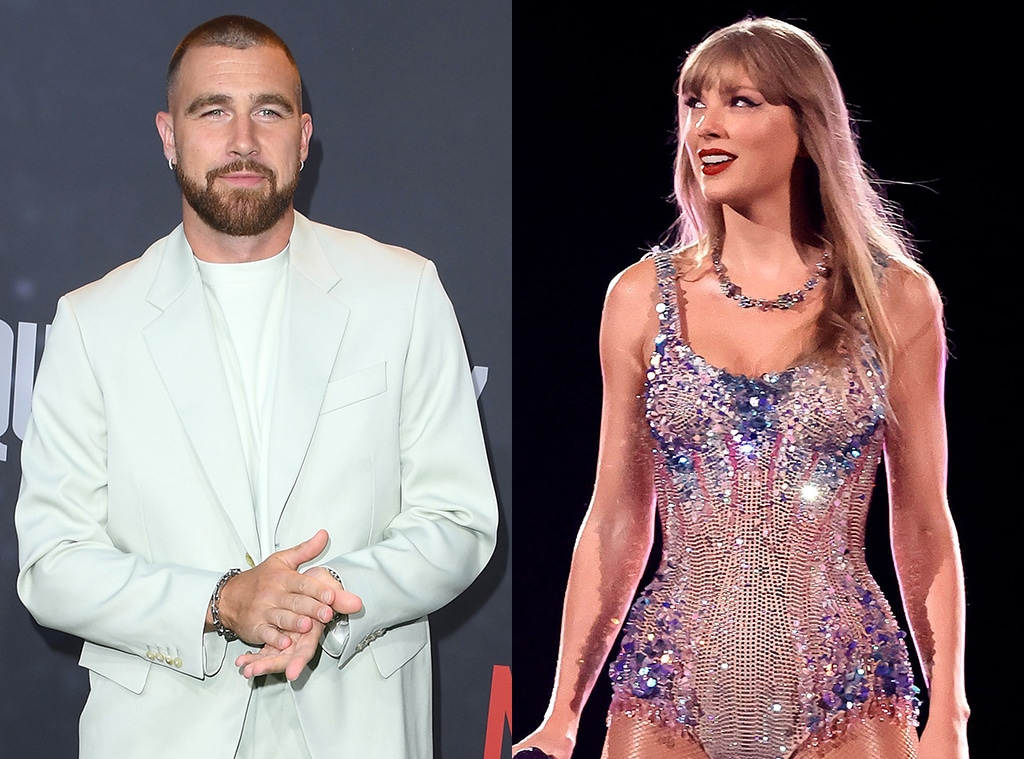 No. 3: He Publicly Pursued Her
Looks like the 8-time Pro Bowler's wishes came true after he all but manifested his rumored romance with the superstar through sheer will, determination and declarations of infatuation.
Travis publicly aired his failed attempt to shoot his shot and talk to Taylor when he attended the Kansas City stop on her Eras Tour July 7. As it turns out, he had a special gift for her: He made her a friendship bracelet bearing his "number" that he hoped to give Taylor. (He wouldn't definitely say if it was his jersey number or phone number.)
Alas, the NFL's best tight end couldn't get past the line of scrimmage that is Taylor's pre-show rituals.
"I was disappointed that she doesn't talk before or after her shows because she has to save her voice for the 44 songs that she sings," Travis shared on the July 26 episode of his New Heights podcast. "So I was a little butt-hurt I didn't get to hand her one of the bracelets I made for her."
Despite his claim that he failed to reach the end-zone, many fans speculated that the two had been talking, something Travis more or less confirmed during a Sept. 22 appearance on The Pat McAfee Show.
"I threw it out there, I threw the ball in her court," he explained. "I told her, 'I've seen you rock the stage at Arrowhead. You might have to come see me rock the stage at Arrowhead and see which one's a little more lit.' We'll see what happens in the near future."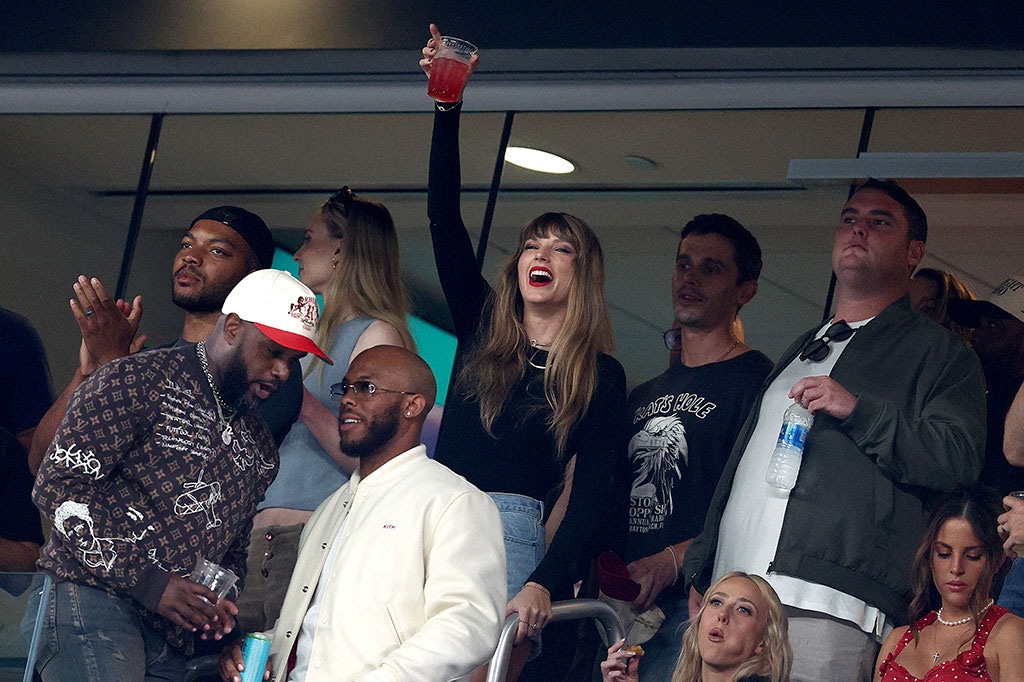 No. 4: She Isn't In Hiding
Since her breakup with Joe, Taylor has been seen out and about much more frequently, including outings with friends in New York City and jubilant appearances at award shows, like the 2023 MTV VMAs.
But her most talked-about appearance? Sitting in Travis' suite at the Kansas City Chief's Sept. 24 home game against the Chicago Bears.
Rather than shy away from the attention, Taylor cheered, screamed "Let's f–king go!" when Travis scored a touchdown and enjoyed beverages and a chicken tender with as one fan called it "ketchup and seemingly ranch."
Like the public, even Travis admitted he was caught off-guard by Taylor accepting his invite.
"Shoutout to Taylor for pulling up, that was pretty ballsy," Travis said during the Sept. 27 episode of the New Heights podcast. "I just thought it was awesome how everyone in the suite had nothing but great things to say about her, the friends and family."
"She looked amazing," he added. " It was definitely a game I will remember, that's for damn sure."
After the game, Travis and Taylor were spotted leaving the stadium together in his convertible.
"We just slid off in the getaway car at the end," said Travis, notably referencing Taylor's hit song."Shoutout to Taylor for coming through and seeing me rock the stage."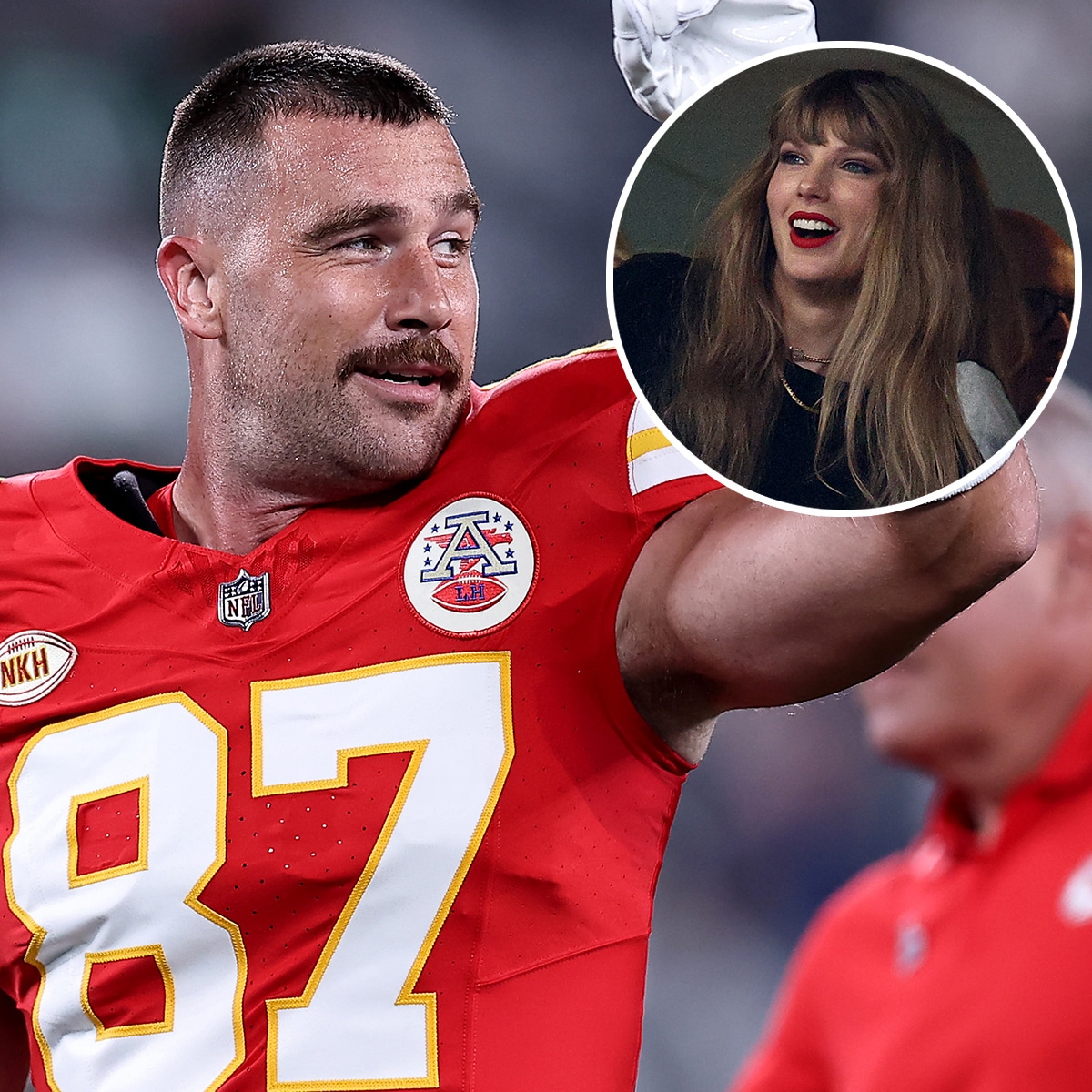 No. 5: He Knows When to Pull Back
While Travis isn't afraid to spill some tea on his podcast about his interactions with Taylor, he still expressed his boundaries about addressing his personal life moving forward.
"I know I brought all this attention to me," he explained. "I did the whole friendship bracelet thing and told everyone how butthurt I was that I didn't get to meet Taylor." However, he continued, he didn't plan to give a full play-by-play of their relationship.
"What's real is that it is my personal life and I want to respect both of our lives," he explained. "I'm enjoying life and I sure as hell enjoyed this weekend. So everything moving forward, I think me talking about sports and saying 'alright nah' will have to be where I keep it."
But that doesn't mean he wasn't willing to respectfully call out the NFL for not exactly being delicate with their coverage of Taylor's recent interest in, ahem, football.
"They're overdoing it a little bit for sure—especially my situation," he said during the Oct. 4 episode of New Heights. "But I think they're just trying to have fun with it."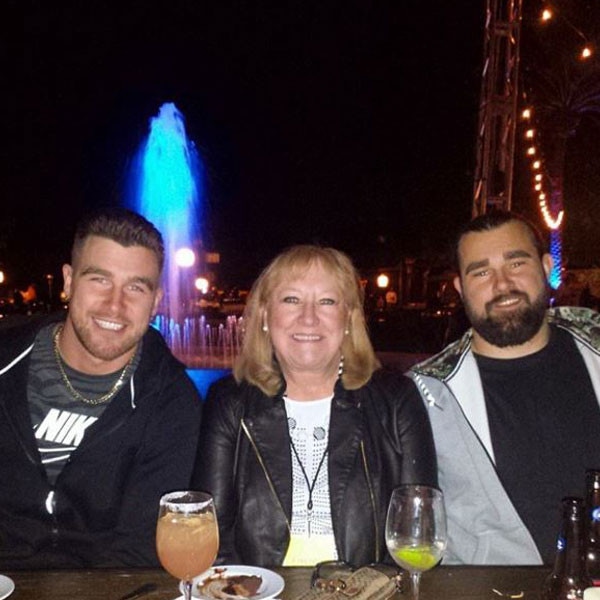 No. 6: He's Family-Oriented
Like Taylor, who is close with her parents, particularly her mother Andrea, Travis hails from a tight-knit fam, including his parents Ed and Donna Kelce.
Donna became a beloved public figure when she became the first mother to have two sons playing against each other in a Super Bowl, when Travis faced off against his older brother, Philadelphia Eagles center Jason Kelce in the big game this past February.
"For all the stars to align and for them to get through high school and college and the pros. And for them to both play in the Pro Bowl and to play in the Super Bowl, and then for this to happen," Donna told ET at the time. "This is just like a dream come true. I can't express enough how special this is for the family and it's just crazy."
For the big game, Donna, who was married to Ed for 25 years before they divorced, supported both of her sons by wearing a half-black, half-red Eagles and Chiefs jacket.
After the Super Bowl, which saw the Chiefs best the Eagles, Travis and Jason got emotional while reflecting on sharing the experience with Donna.
"The moment I saw mom is when I got really emotional," Jason said on the brothers' New Heights podcast. "It was so awesome…She was on top of the world for a week."
"She was the heavyweight champ man," Travis added. "She was on top of it, and she shined the whole time."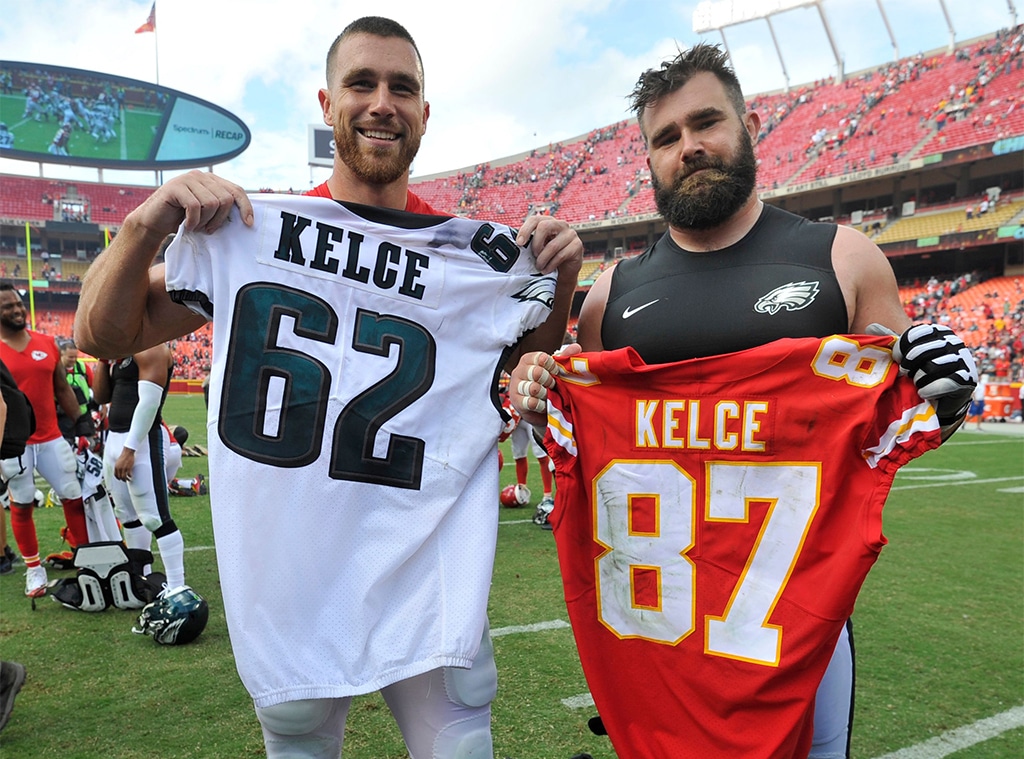 No. 7: He's Super-Close With His Brother
Like Taylor and her younger brother Austin, Travis has a special bond with his older brother Jason, who inspired him to play football.
In addition to their impressive careers as NFL players, Travis and Jason launched their podcast New Heights in September 2022, a project that has only strengthened their relationship.
"What this did was gave us a scheduled 2-3 hour window where we have to talk to each other and we have to talk about what we're going through, throughout the week and throughout the games," Travis told NBC Sports in February. "It's almost been like therapy, man."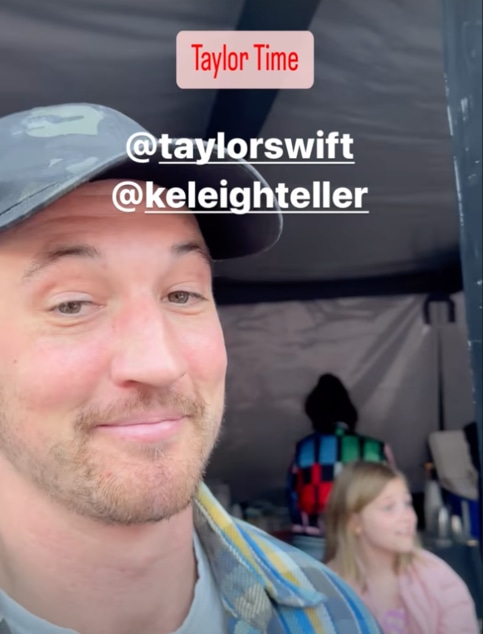 No. 8: They Have a Mutual Friend
Sure, the pair technically never met until this year, but there have been a few invisible strings tying them together.
Taylor and Travis both count Miles Teller as a friend, with the Top Gun: Maverick star and his wife Keleigh Sperry even being recruited by Taylor to star in the music video for "I Bet You Think About Me" off Red (Taylor's Version) in 2021.
Travis, meanwhile, joined Miles and Chiefs quarterback Patrick Mahomes for golfing practice ahead of the American Century Championship in 2022.
Miles tweeted a photo of himself on the golf course with the athletes, writing, "Grip it and rip it." Travis proved the bromance was real when he reposted the shot and added, "Back at it like we never left!!"
(Interestingly enough, Miles is a noted diehard Philadelphia Eagles fans, so perhaps he put in a word with Jason to broker an IRL meet-up between Travis and Taylor?)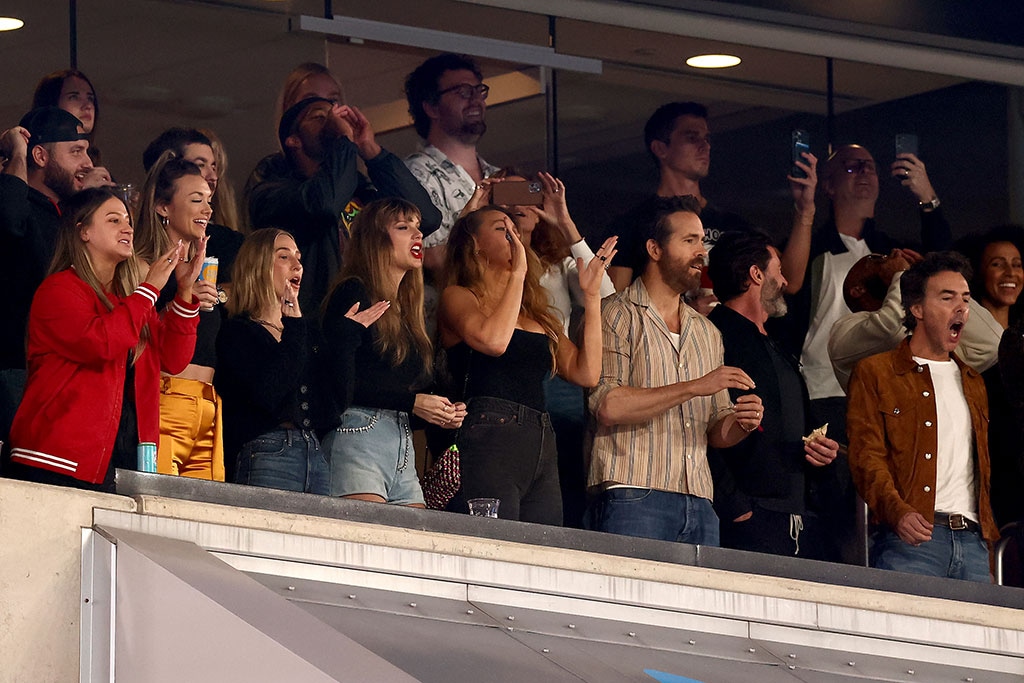 No. 9: The Squad Is Shipping
While Taylor attended the Sept. 24 game solo, she brought an entourage of celebrity friends with her when she attended the Chiefs' match-up against the New York Jets at New Jersey's Metlife Stadium on Oct. 1.
She was accompanied by BFFs Blake Lively and Ryan Reynolds and his friend Hugh Jackman, as well as Sophie Turner, Sabrina Carpenter and Queer Eye's Antoni Porowski.
While their attendance at the game spoke volumes, even more telling was Ryan following Travis on Instagram.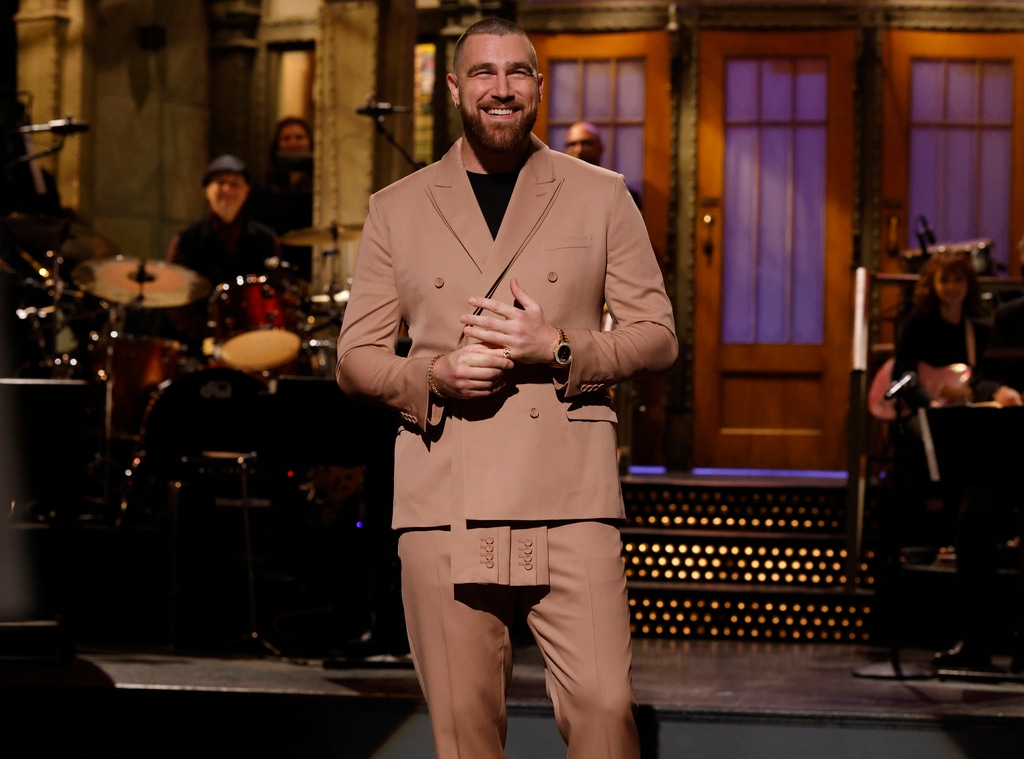 No. 10: He Can Handle the Pressure
Not only has Travis played in three Super Bowls, winning two of them (NBD!), but he's also hosted Saturday Night Live, so you know he can handle intense spotlight with ease.
That may seem trivial, but Taylor has penned several songs regarding her fear that her level of fame could prove to be too much for her romantic partner to handle. (See: "Peace" and "The Archer.")
"It all depends who you're with," Taylor said in, "If they have a serious issue with it, I guess you'll hide or whatever, but I don't really like that, because it makes me feel like I'm running from the law or something. I don't want to feel like a fugitive, like, 'Oh my god, we're having a relationship, better hide!'"
"I feel like if you can be in a relationship and have it seem normal, that would be good."
No. 11: Loving Him Was "Red"
Listen, when it comes to the Swift-verse, no Easter egg is too niche—including the Chiefs' team colors.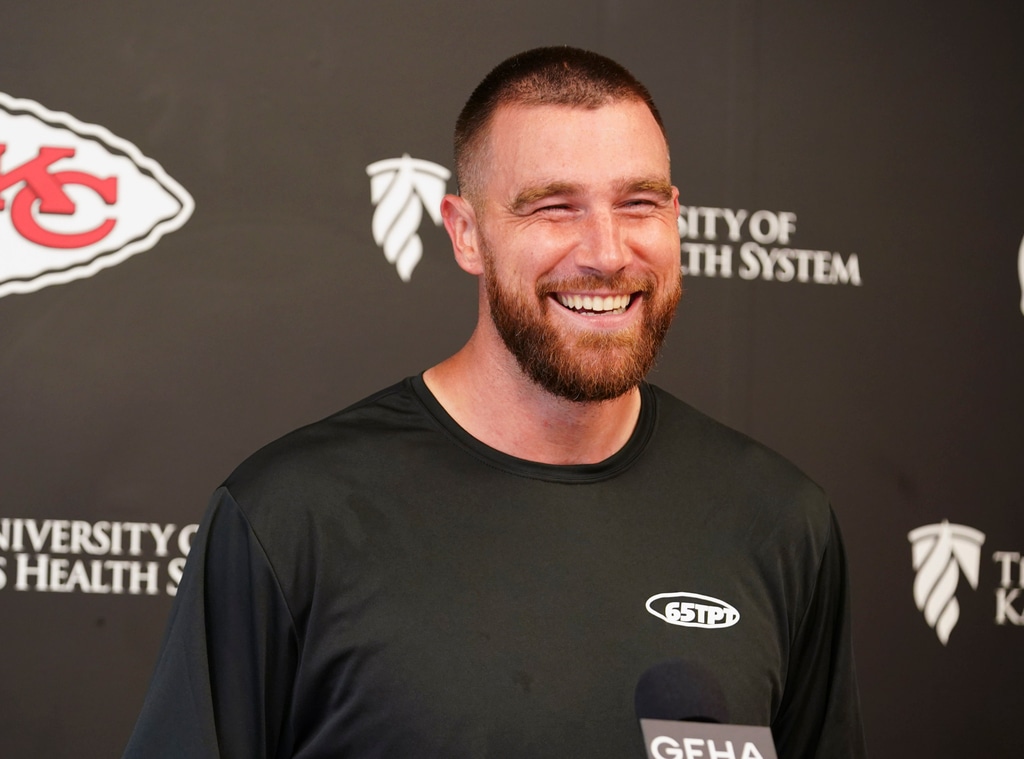 No. 12: His Birthday
Travis just turned 34 on Oct. 5 meaning he was born in—are you ready for it?—1989. Screaming, crying, throwing up, etc.
13. A Special Connection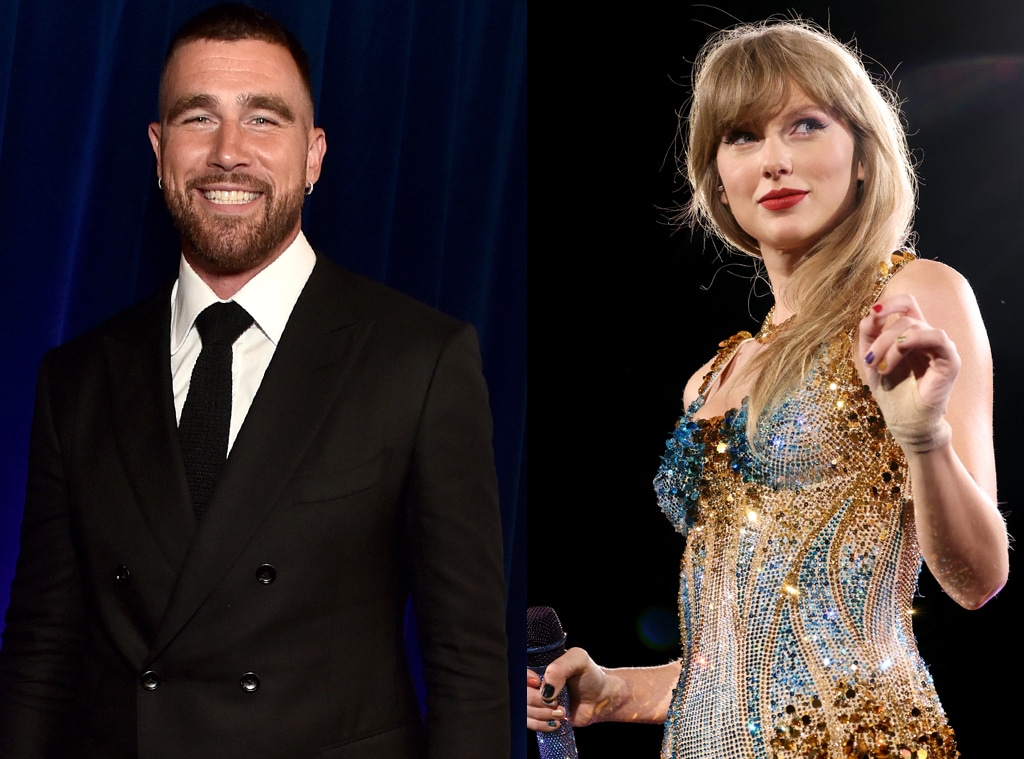 Speaking of Killa Trav's birthday, did you know he shares the same one as Taylor's late grandmother Marjorie Finlay, who is the subject of her song "Marjorie" off of 2020's evermore. If we didn't know better, we'd think this is a sign…