The new album comes just a month after Drake said he planned to take a break due to stomach problems.
Despite previously telling fans he was taking a break from music after dropping his eighth studio album last month, Drake released new music on Thursday night — and revealed his inner Swiftie with one of his new songs.
"Red Button" — which dropped along with Drake's new project, Scary Hours 3, at midnight on Thursday — gives a special shout-out to Taylor Swift in the lyrics.
In the song, Drake raps, "Taylor Swift the only n***a that I ever rated/ Only one could make me drop the album just a little later/ Rest of y'all, I treat you like you never made it."
Considering that Drake and Swift are consistently two of the artists fighting for the top of music charts, it's not surprising that the 37-year-old rapper referenced the 33-year-old pop star. Last year, Drake and 21 Savage's joint album, Her Loss, was originally scheduled for Oct. 28, but was eventually delayed to Nov. 4. When it was released, it overtook Swift's Midnights — released on Oct. 21 — at the No. 1 spot on the Billboard Hot 100.
Despite the constant competition, Drake and Swift keep it pretty friendly, as evidenced by a photo the rapper shared on his Instagram in April 2022. The photo features Drake with his arms around the pop star and led to much speculation that they were planning a collaboration.
"They too soft to understand the meaning of hard work," Drake captioned the slideshow, which included various photos of the rapper, as well as a pic of his 4-year-old son, Adonis.
Scary Hours 3 dropped a month after Drake released his album, For All the Dogs. The rapper took to Instagram to tease the latest EP. He shared a video with the caption, "Scary Hours 3 Tonight at Midnight," teasing the third installment of his Scary Hours series. The previous chapters were EPs, with the first coming out in 2018 and Scary Hours 2 dropping in 2021.
The announcement was accompanied by a voiceover in which Drake mused on the project. "I'll say this to you: I feel no need to appease anybody," he says. "I feel so confident about the body of work that I just dropped. I know I could go disappear for, whatever, six months, a year, two years — even though I'm not really into the super lengthy disappearances for the sake of mystery.
"But, you know, ultimately, it's coming to me in a way that I haven't experienced maybe since, like, If You're Reading This, where I feel like I'm on drugs," he added. "I feel like I'm in that mental state without doing anything. I did those songs in the last five days. I didn't have one bar written down for those songs on the night that For All the Dogs dropped. It's not like I'm picking up from some unfinished s**t. You know, this is just happening on its own. And who am I to fight it?"
On Friday, Drake also announced the addition of 10 new dates across his 2024 tour, It's All A Blur Tour – Big As The What?, with J. Cole.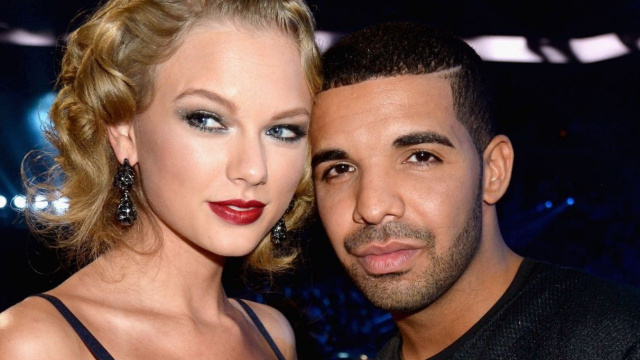 The rapper added second shows in San Antonio, Oklahoma City, Tampa, St. Louis, Buffalo, Kansas City, and more, bringing the tour to 32 dates. The tour kicks off on Thursday, Jan. 18, with back-to-back shows in Denver at Ball Arena and wraps on Wednesday, March 27, in Birmingham at BJCC's own Legacy Arena.